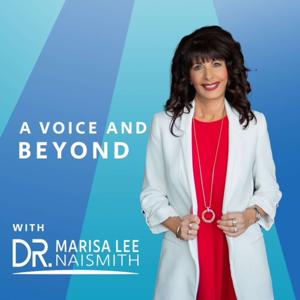 #55. Exploring Acceptance and Commitment Therapy (ACT) with Dr David Juncos
03.20.2022 - By A Voice and Beyond
Today's guest is Dr David Juncos. Dr David Juncos a clinical psychologist, performance coach, a voice workshop lecturer, and co-author of the book ACT for Musicians, which is due for release in the coming months. David shares that he considers himself to be a "third wave" therapist, with additional training in Acceptance and Commitment Therapy otherwise known as (ACT). In this episode, he describes ACT as an evidence-based psychotherapy that aims to promote mindfulness and acceptance and he explains how he has been able to successfully treat performance anxiety in musicians, as well as singers, using this treatment approach.  David also answers questions around willingness and avoidance and how they relate to dealing with problems such as anxiety, including performance anxiety, drug and alcohol abuse and addiction, as well as depression. David breaks down the signs and symptoms of all of these issues and identifies the possible impairments that filter into the lives, work and relationships of those who are suffering with these problems.  This is such a powerful and informative episode and one of the most important pieces of information that resonated with me, is David reinforcing the idea that we, as teachers, should only do what we have been trained to do and that if we ourselves, are in trouble, we must seek help. There is so much to unpack in this episode, so be sure to listen carefully.
In this episode 1:17 - Introducing Dr David Juncos 6:33 - David's inspiration to study psychology  14:01 - David's motivation to work with singers 23:05 - How to access ACT psychotherapy 28:37 - Where do we draw the line between therapist and teacher 39:29 - What is depression and how does it differ from anxiety? 43:16 - Dealing and treating with addictions 45:04 - Is one addiction harder to treat than another? 46:33 - CAGE screener technique for identifying alcohol addiction 51:38 - Particular drugs more prevalent amongst musicians
For more go to https://drmarisaleenaismith.com/55
Like this episode? Please leave a review here - even one sentence helps!
Follow me on Instagram. Performance Mastery Coaching - Take Centre Stage In Your Life!!
Visit www.drmarisaleenaismith.com/coaching to learn more.