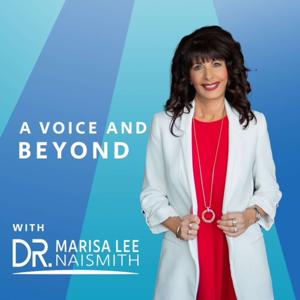 Over the past twelve months, all of us have had our lives thrown into chaos and every day brings with it the unknown. Now more than ever, on any given day, we all have a moment where we struggle with our fears and this struggle is real as we come to terms with the new normal.
In this episode, we are going to unpack courage and go through five important steps that will help you start stepping up your courage, boost your confidence and begin to live a full and meaningful life alongside your fears. You will learn that moving through life with courage, allows you to see the world from a different perspective.
Courage gives you the power to chase your dreams and seize opportunities as they present themselves. Embracing courage broadens the experiences you have in your life and most importantly, making courage a part of your life equips you with the ability to empower others to do the same.
In this episode: 0:58 - Introduction 05:32 - How to step up your courage 06:03 - Number 1. Acknowledging your fears  11:40 - Number 2. Owning your fears 18:28 - Number 3. Living your life to others standards 23:54 - Number 4. Asking for support 27:44 - Number 5. Avoid the negatives  31:25 - Conclusion
For more go to https://drmarisaleenaismith.com/19
Like this episode? Please leave a review here - even one sentence helps!
Follow me on Instagram.