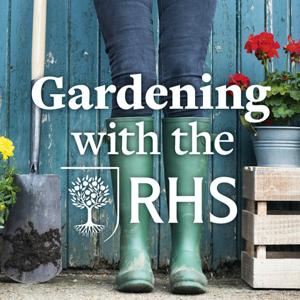 Gardening with the RHS
By Royal Horticultural Society
What's Gardening with the RHS about?
'Gardening with the RHS' offers seasonal advice, inspiration and practical solutions to gardening problems. Trusted gardening professionals give you the latest horticultural advice, scientific research and tried and tested techniques to bring out the best in your garden.
Topics covered include: growing your own vegetables, flowers, garden design, lawn care and gardening with children. Plus expert masterclasses in topics ranging from cottage garden plants, growing orchids, to pest control and eco-friendly gardening.
Plus we'll have behind the scenes reports from the country's most prestigious flower shows. There's something in these podcasts to interest every gardener, whatever your level of expertise. For more info see www.rhs.org.uk/podcast
A Pixiu Production