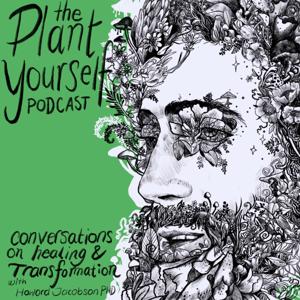 Today's podcast was recorded before most of today's front page news was front page news. However, with COVID-19 and the uprising for racial justice, the themes we talk about in this conversation are highly topical. Enjoy…
Richard Kwok is an environmental researcher who studies the effects of environmental pollution on human health. He's also my neighbor, and we met while cleaning up litter and quickly discovered a lot of interests in common.
While the environment doesn't often change our genetics, it can have huge impact on our epigenetics, or how those genes get expressed in our bodies. We can see those changes in methylation and histone markers in our blood, and they can be dramatic. And with advances in data science, certain chipsets can predict health outcomes with sometimes scary accuracy.
This is huge.
Traditionally, we know about the links between environmental factors and disease through self-report. Epidemiologists assess the environment and then find people who've been exposed to it and see how they fare. Do they have more cancer? More heart disease? Impaired respiratory function?
The problem with this methodology is that it can take years or even decades for some environmental exposures to have a clinical impact on health. And public health is rarely well-funded (at least, before the shit hits the fan and some pandemic is ravaging the population, which is arguably always too little too late). So we don't know what's dangerous and lethal until it's been around long enough to do a lot of damage.
When we study epigenetic biomarkers, on the other hand, we can look at a population exposed to, for example, the Blackwater Horizon oil spill in the Gulf of Mexico, and quickly discover the downstream health implications.
In our conversation, Richard guided me through this new field, and shared some of the most robust findings that have the potential to revolutionize public health and health care.
Enjoy, add your voice to the conversation via the comment box below, and please share – that's how we spread our message and spread our roots.
Links
The DOHaD Hypothesis
Minireview: Epigenomic Plasticity and Vulnerability to EDC Exposures, by Cheryl Lyn Walker
Methylation-Based Biological Age and Breast Cancer Risk, by Kresovich et al.
DNA Methylation GrimAge Strongly Predicts Lifespan and Healthspan, by Horvath et al.