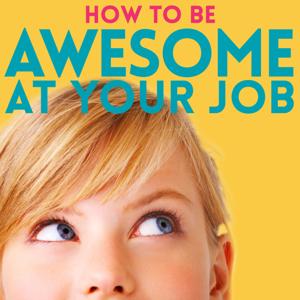 Laura Sicola breaks down the communication tools and techniques for building a strong presence and delivering maximum impact. 
— YOU'LL LEARN — 
1) How you're introducing yourself wrong—and how to do it better 
2) The magic words to capture your audience's attention 
3) What it really takes to persuade your audience 
Subscribe or visit AwesomeAtYourJob.com/ep769 for clickable versions of the links below. 
— ABOUT LAURA — 
Dr. Laura Sicola is a leadership communication and influence expert, speaker, podcast host, and author of Speaking to Influence: Mastering Your Leadership Voice. Laura's TEDx talk, "Want to Sound Like a Leader? Start by Saying Your Name Right," has over 6.6 million views. As founder of Vocal Impact Productions, her mission is to help leaders master the Three Cs of Vocal Executive Presence so they can COMMAND the room, CONNECT with the audience, and CLOSE the deal. 
• Book: Speaking to Influence: Mastering Your Leadership Voice 
• TEDx Talk: Want to sound like a leader? Start by saying your name right | Laura Sicola | TEDxPenn 
• Website: VocalImpactProductions.com 
• Podcast: Speaking to Influence 
• LinkedIn: Dr. Laura Sicola 
— RESOURCES MENTIONED IN THE SHOW — 
• Microphone: Shure SM7B 
• Microphone: Shure BETA 87A 
• Study: The Center for Talent Innovation's Key Findings: Executive Presence 
• Book: Psycho-Cybernetics: Updated and Expanded by Maxwell Maltz 
• Book: Life Is Magic: My Inspiring Journey from Tragedy to Self-Discovery by Jon Dorenbos and Larry Platt 
• Book: Pete the Cat 12-Book Phonics Fun!: Includes 12 Mini-Books Featuring Short and Long Vowel Sounds (My First I Can Read) by James Dean and Kimberly Dean 
See Privacy Policy at https://art19.com/privacy and California Privacy Notice at https://art19.com/privacy#do-not-sell-my-info.