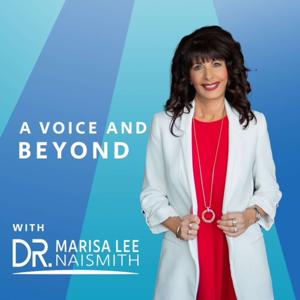 #38. How's Your Relationship Mindset with Self, Others and Your Job?
11.21.2021 - By A Voice and Beyond
Every human being has the capacity to live an extraordinary life of joy, success, vitality, and achievement. However, so many people make silly excuses or give absurd reasons as to what they can't have, don't have, and about what they deserve. The three biggest decisions we make in life are how we think about ourselves, who we give our love to and what we do for money. In this episode, I would like you to do an audit around your mindset in these three key areas and where you need to make changes. This mindset shift can lead to you achieving that remarkable life. If you haven't impressed yourself lately, then it's time to challenge yourself with some big mindset shifts. Now is the time to check in with those beliefs that don't serve you, and give yourself a mindset shakeup. Value yourself and be willing and prepared to do whatever it takes to make the life you dreamed of a reality.
 In this episode 00:58 - Episode Introduction 03:04 - My Mindset mission for myself 06:25 - Mindset around relationships 11:36 - Mindset around other people 17:29 - Mindset around work 25:30 - Episode Conclusion
For more go to https://drmarisaleenaismith.com/38
Like this episode? Please leave a review here - even one sentence helps!
Follow me on Instagram.