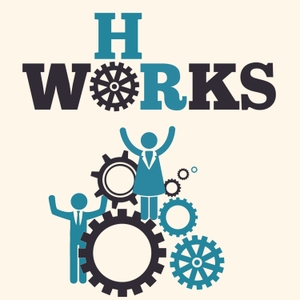 What is the secret ingredient to HR? Today's guest, Alyssa Lahar, CHRO at ZoomInfo (https://www.zoominfo.com/) said building trust and relationships with employees and leaders. Learn what else we talked about in this episode.
If you enjoy today's episode, consider checking out the rest of the interview which I will release on our Faces of HR (https://hrdailyadvisor.blr.com/category/faces-of-hr/) column next Thursday, July 8th.
Remember you can always follow us on Twitter at @HRWorksPodcast (https://bit.ly/3l0dzP3), and we are also now available on Spotify (http://spoti.fi/3t8of13) and Audible (http://adbl.co/30uhdaq).