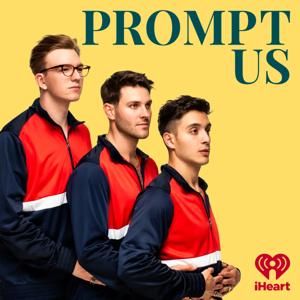 Is It Okay to "Talk To" Multiple People at Once?
03.01.2021 - By Prompt Us
Times are changing. While we still desire relationships, the way we go about pursuing them has changed. Kiss the ole "just go up and introduce yourself" way of meeting people and say hello to sliding into DM's, swiping right and hoping that special person shows up at the same small group as you. All this change has introduced a lot of grey areas like today's topic, "Is it okay to talk to multiple people at once?" Tune in to get our take as we share our experience and a little advice on how to approach dating in today's generation and culture. Don't forget to submit your prompts (questions) to be answered on upcoming episodes over on Instagram: @PromptUsPodcast Learn more about your ad-choices at https://www.iheartpodcastnetwork.comSee omnystudio.com/listener for privacy information.