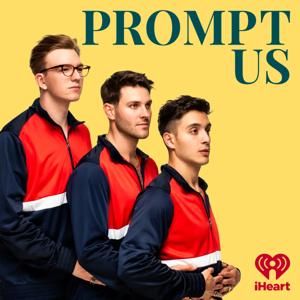 Is Motivation All You Need to Succeed?
10.11.2021 - By Prompt Us
Today's episode is a very special one! This episode was recorded before the pandemic and before joining the iHeart Radio team! The lads chat about all things motivation, their professional backgrounds and how to make the most of your time during the day! We hope you enjoy this special Lost Tapes episode of Prompt Us! Learn more about your ad-choices at https://www.iheartpodcastnetwork.comSee omnystudio.com/listener for privacy information.