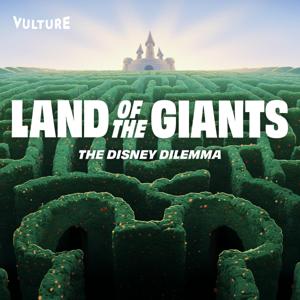 Land of the Giants
By The Verge
What's Land of the Giants about?
Big tech is transforming every aspect of our world. But how? And at what cost? Land of the Giants: The Tesla Shock Wave examines the past, present and future of the company that jumpstarted the shift to electric vehicles. Automotive journalists, Tamara Warren and Patrick George team up to explore how exactly Tesla snuck ahead of the competition, the unique role Elon Musk has played in the company's success, and the twists and turns that lie ahead in its race for EV dominance.
New episodes drop every Wednesday. From The Verge and the Vox Media Podcast Network.