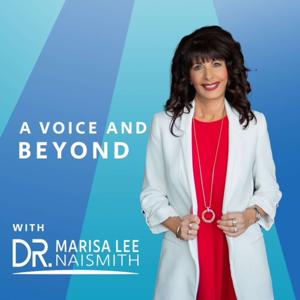 How many of us are always saying yes, even when we really want to say no? Are you constantly finding yourself in situations where you feel as though you're going against your values, and your own priorities simply to please others? If you are someone who puts aside the very things that you need in your life, for the sake of others, help is on its way. In this episode, we delve into why you have the irrepressible urge to be a people pleaser and how this can be detrimental to your life, your goals, your values as well as your energy levels. If you want more out of life and you are looking to achieve greater things, you must learn to say no now and get comfortable with the discomfort of saying no. Today's episode discusses ways in which you can make yourself the priority in your life and start focusing on your own needs and desires by setting boundaries, and how you can learn to say no when a boundary violation occurs. We explain the importance of examining your motivations and intentions for saying yes, e.g. it may be that you do things only because you fear rejection or seek approval from others. Remember that putting your own needs first, doesn't mean that you can no longer be a kind and thoughtful person. You must continue to be kind, but most importantly you must be kind to yourself first. It's time to learn to say no and stop putting the needs of others before your own future happiness.
In this episode
01:10 – Being a People Pleaser
 03:17 – Stop being a YES person
 06:18 – The price we pay for saying YES to everyone
 08:10 – Feeling like a bad inconsiderate person
 09:14 – Learn to say NO now
 10:05 – Feeling Guilty
 13:27 – Strong healthy relationship
 14:19 – Energy Levels
 17:11 – Action steps to stop being a people pleaser?
 17:28 – Establishing boundaries and violation
 19:10 – Saying No to a text request
 20:34 – Continue being kind on your own terms
For more go to https://drmarisaleenaismith.com/65
Like this episode? Please leave a review here - even one sentence helps!
Follow me on Instagram. Performance Mastery Coaching - Take Centre Stage In Your Life!!
Visit www.drmarisaleenaismith.com/coaching to learn more.