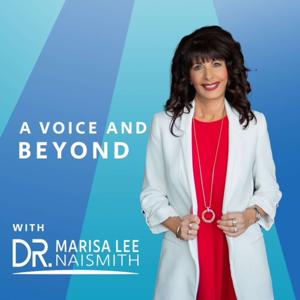 #39. Let Your Lifestyle be Your Medicine with Peter Edwards
11.28.2021 - By A Voice and Beyond
Today's guest is Peter Edwards.
Peter is a natural therapist, who has dedicated his life to teaching others how to heal their bodies as well as their minds, after he had his dreams of competing in the World Roller Skating Championships shattered. Peter suffered a serious spinal injury in a surfing accident and despite seeking advice from various medical and health care professionals, he found little help for his chronic condition and sadly he continued to live in severe and constant pain. Peter shares that for the first time in his life, he experienced the bitter taste of depression and desperation. Based on a recommendation from a friend, Peter visited a natural therapist as a last resort and the results were life-changing.
This incredible experience inspired Peter to become a natural therapist himself, when he learnt that given the chance, the body can heal itself and it was possible for Peter to cure himself of his injuries. He explains that by supplying our mind and body with the right biological conditions, we can experience the incredible healing and regenerative power of our own body. This is a remarkable concept that has been long forgotten in today's modern world. Peter shares that many of the patients who visit him are suffering from chronic pain or 21st-century diseases that are being triggered by a negative mindset, poor lifestyle choices and the impact of technology. He breaks down each of these key concepts, and offers us the seven key secrets to staying young and healthy, successful and sexy, all of which he has used successfully with thousands of patients. Peter teaches us how to awaken our personal power and take back control of our lives and our health!
https://vitality.com.au  https://vitality.com.au/shop/
 In this episode 01:08 - Episode Introduction 3:48 - An introduction to Peter and his profession 9:26 - Peters impact on my family through his work 11:26 - The science of iridology  13:30 - Electromagnetic sensitivity  22:42 - Increase in stress due to covid 26:54 - Helping patience shift their mindset and improve their health 29:34 - 7 secrets to staying young & healthy, successful & sexy 31:24 - The reason and logic between starting treatments with a detox 43:15 - Why are people so hesitant to help themselves? 51:46 - How do we learn to heal ourselves?
For more go to https://drmarisaleenaismith.com/39
Like this episode? Please leave a review here - even one sentence helps!
Follow me on Instagram.