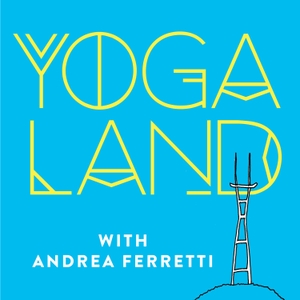 Live Q&A: Thoughts on Creating Authentic Content and Curriculum
07.23.2019 - By Yogaland Podcast
If there's one topic that eludes yoga teachers most, it's not the correct angle of the front knee in Anjaneyasana. It's how to teach yoga and make a livable wage. We recorded this week's episode live at Jason's 300-hour training at Lovestory Yoga in San Francisco and answered student questions creating content that's authentic and sustainable.
We talk about:
* Why quality is so much more important than quantity when it comes to content--even in the fast-paced world of social media
* A few ideas for diversifying your streams of income so you're not relying solely on public yoga classes to pay your bills
* How to decide how much content to give away
* How to get beyond the daily grind to create a teaching curriculum
* When to hire others to help you scale your business (and what to contract out)
Show notes: http://www.jasonyoga.com/podcast/episode159
SHOUT-OUT TO OUR SPONSORS
Sweaty Betty is a woman-owned activewear company based in the U.K. Their clothing is made of great fabrics and are always a phenomenal fit. Plus, their original styles are really different from what you can get in the U.S. For 20% off your purchase of full priced items go to SweatyBetty.com/podcast and enter promo code YOGALAND
Women shouldn't have to compromise when it comes to feminine products. And, with Lola, there are no compromises. Lola products are 100 percent natural, made of 100 percent organic cotton with no added chemicals, fragrances, synthetics, or dyes. Plus, they now offer new hypoallergenic cleansing wipes. Their online subscription service is fully customizable, so it's one less thing to worry about. For 40 percent off all subscriptions, visit Mylola.com and enter code YOGALAND40 when you subscribe.
Offering Tree makes it easy to build your own yoga website in about 30 minutes. It includes class scheduling, appointment booking, online payments, email marketing, website analytics, and more. It's fully customizable and all services are included so it's easy to get your business up and running. For 20% off your first 6 months, visit OfferingTree.com/YOGALAND For information regarding your data privacy, visit acast.com/privacy