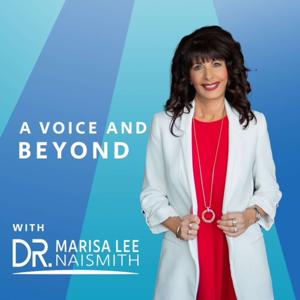 Today's guest is Dr Nidhi Krishnan.
Over the past many, many months, we have been inundated with news, views, perceptions, misconceptions and conspiracy theories around COVID -19. To be honest, I am just as tired of it as most of you are. Much of what we read is based on hearsay and what the media wants us to know and not being drawn from rigorous research. Let me say first and foremost, I stand for freedom of speech and freedom of choice. However, the unfortunate thing about this misinformation is that it is creating a great divide between friends, families and communities. For this reason, we held an Ask Me Anything event some weeks ago where we invited Dr. Nidhi Krishnan to join us to respond to all your questions. Dr. Nidhi Krishnan is the registrar in the Pediatric Ward at Logan Hospital in Queensland, Australia and an adjunct lecturer at James Cook University. In this AMA, it was my clear intention to seek answers to the more common, & pertinent questions from a healthcare professional with a science background, who has derived her knowledge around COVID 19 from working on the frontline, as well as receiving daily updates from the appropriate official sources. Questions were asked around the very existence of COVID-19 , what it is, how it's spread, the variants, vaccinations, testing protocols, preventative measures we can take, the effectiveness of lockdowns, and the long term health impacts of having had COVID-19 survivor. All the information offered by Dr. Krishnan was explained in a very clear and concise manner that made absolute sense. Based on the overwhelming number of requests to replay this AMA, we have decided to release the replay as an episode, so here it is. This episode is not about changing people's opinions, it is about education and it is our hope that it may help to dispel some of the myths and conspiracy theories that are circulating in our communities creating so much angst and chaos. This is not to be missed information on COVID-19.
In this episode 01:09 - Introduction 05:16 - The aim of the Ask Me Anything event 06:31 - Introducing Dr Nidhi Krishnan 10:11 - What is Covid-19? 12:05 - What are the variants? 13:18 - How do we detect the virus? 16:53 - Who is at most risk of contracting Covid-19? 21:10 - The differences between the vaccines 27:10 - Why do we have to have two does of the vaccine? 29:30 - Ways to protect ourselves 31:17 - How effective are masks? 44:21 - The risk V's benefit with vaccination
For more go to https://drmarisaleenaismith.com/30
Like this episode? Please leave a review here - even one sentence helps!
Follow me on Instagram.