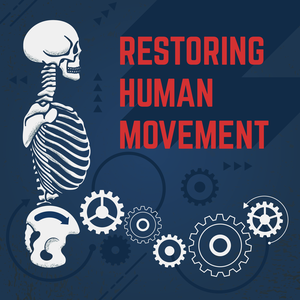 Restoring Human Movement
By Dr. Sebastian Gonzales: Sports Injuries | Physiotherapy | Chiropractic Spo
What's Restoring Human Movement about?
Dr. Gonzales understands most athletes don't go to doctors because they are afraid of being told to stop or "rest." At Performance Place® Sports Care we focus on what you can do.... education and a positive mental attitude is half the battle!
Learn straight from the Doc. Dr. Sebastian Gonzales specializes in Sports Injuries and overuse injuries. Learn from Dr. Gonzales and other experts in the correlated fields about sports injury theory, psychology of sports injuries, corrective exercises in fields, such as (physical therapy, physiotherapy and rehab).