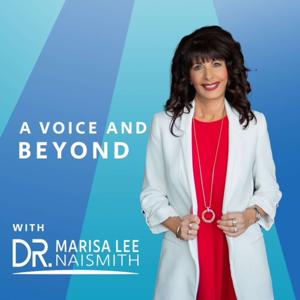 #45. Shift Your Money Mindset from Scarcity to Abundance
01.09.2022 - By A Voice and Beyond
Money can be a sensitive topic for many, but as we head into the new year, now is the perfect time to check in on your money mindset. Did you know that the desire to have more money and to eliminate debt, both rated in the top ten list of resolutions people aspire for each and every new year? Unfortunately, despite all good intentions, most people fail due to their limiting beliefs around money. If you find yourself constantly worrying about your financial situation, and you don't know how to make a shift from being broke to an abundant lifestyle, then today's episode is for you. 
We share with you that it may not be your fault. Perhaps you have grown up in a family where there was a terrible, negative narrative towards money and you have unknowingly developed a poverty mindset or you may simply disrespect money without realising it. Whatever it is that is causing you to have an unhealthy attitude towards money, we reveal how to recognise these limiting behaviours and how you can create a healthier money mindset. Whether you want to generate more wealth in order for you to live a life of abundance or to serve your mission to improve the lives of others, this episode is dedicated to helping you achieve your financial goals in 2022.
 In this episode 3:40 - Do you have a poverty mindset? 5:49 - Do you know what you're spending money on? 9:07 - Are you a scrooge with money? 15:46 - My experience with lack of money and how I turned it around 17:43 - Improving your money mindset
For more go to https://drmarisaleenaismith.com/45
Like this episode? Please leave a review here - even one sentence helps!
Follow me on Instagram.