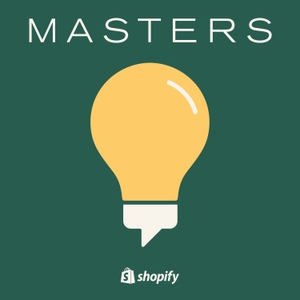 Shopify Masters | The ecommerce business and marketing podcast for ambitious entrepreneurs
By Shopify, Shopify
What's Shopify Masters | The ecommerce business and marketing podcast for ambitious entrepreneurs about?
Business experience and marketing inspiration from successful ecommerce entrepreneurs and experts. Brought to you by Shopify.
Each week, our host Felix Thea invites successful entrepreneurs to share their experience and practical advice for growing an online business. Guests on the show come from a wide range of backgrounds and share insight into topics such as creating viral Facebook ads, outsourcing parts of your business, creating licensed products, running a news-worthy pop-up shop, optimizing your social media marketing, content marketing for SEO, and tons more. These are seasoned entrepreneurs that com from diverse backgrounds who are willing to peel back the curtain and share their practical advice. Subscribe to the show and leave us a review to let us know what you think!