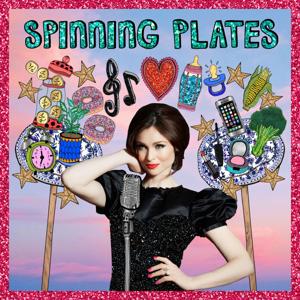 While I was preparing for my Children in Need 24 hour Danceathon, I was lucky enough to visit Bonny Downs community centre in Newham, East London which receives some funding from Children in Need to help local children attend their 3 week summer camp. I met some amazing people there and one of them was the powerhouse that is Stacey Cordery, a woman so full of energy, positivity and kindness that you can't help but have some of it rub off on you. So I thought, who better to speak to, for the last in this series of Spinning Plates?
Stacey is a mum of two who volunteered at Bonny Downs well before she was a mum, then used it herself while on maternity leave with her second baby, before eventually becoming one of the directors there, looking after children and families who use the centre.
She loves the work she does there and the wide range of people she works with. We talked about her journey from leaving school as soon as she could to avoid exams, and working with diamonds in Hatton Garden in London, before motherhood and Bonny Downs became the bedrock of her life. We discussed how to help people while avoiding 'poverty porn', we touched on some of the misconceptions people have about refugees and immigrants, and we talked about the problem of bringing up your family in a country where you are not officially allowed to work. In amongst all of this serious talk though, runs Stacey's joyful nature and her love of a cup of tea and a chat.
Donate to Sophie's 24 hour kitchen disco here: https://donate.bbcchildreninneed.co.uk/kitchendisco Hosted on Acast. See acast.com/privacy for more information.