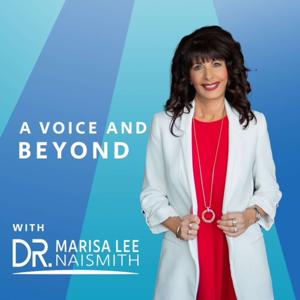 #40. The Benefits of Non Traditional Modalities in Voice Training with Grace Ng Ee Wern
12.06.2021 - By A Voice and Beyond
Grace Ng Ee Wern is a Clinical Hypnotherapist, a Jin Shin Jyutsu Physio-Philosophy energy healing practitioner and Level 3 certified Somatic Voicework teacher, who has a studio practice based in Singapore. It is there she has developed a unique and distinct approach to voice teaching and learning, drawing upon multi-disciplinary wellness practices to enhance the mental, emotional and physical well-being of her students. In this episode, Grace explains that her methodology actively incorporates a mind-body connection so that the voice is understood in the context of the holistic wellness of the person. Grace firmly believes that you cannot separate the mind, body and emotions from the voice and vocal issues are a result of disharmonies occurring within the student. She tells us that as teachers we need to honour the student wherever they are at in that moment in time and in order to deal with these voice issues we must resolve any underlying problems. Grace explains the major benefits to applying many non-traditional modalities in the voice studio. She describes the benefits of using hypnotherapy in assisting with and alleviating performance anxiety.
Proudly, Grace is the only voice teacher and the only Jin Shin Jyutsu practitioner using this modality with singers. She has discovered that Jin Shin Jyutsu, which is an energy healing modality, can harmonise physical conditions that not only allows freedom of expression and authenticity but helps students overcome other issues relating to pitch, breathing, alignment, registers and range building. Grace demonstrates how these modalities can be applied simply and effectively with our students with amazing results. This is a fascinating interview with Grace Ng Ee Wern.
For more go to https://drmarisaleenaismith.com/40
Like this episode? Please leave a review here - even one sentence helps!
Follow me on Instagram.