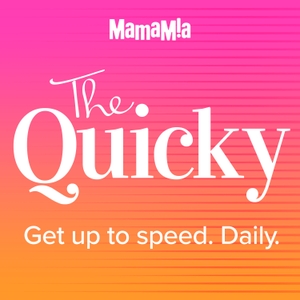 The Quicky
By Mamamia Podcasts
What's The Quicky about?
Do you find the news cycle overwhelming? Depressing? Confusing? Boring? Endless?
The Quicky is Mamamia's daily podcast that gets you up to speed on the top stories, then deep dives on one topic you want to know more about.
Think of our host, Claire Murphy as your personal news PA. Wading through the Brexits and by-elections, the red carpets and royal rules, the politics and the pop culture so you don't have to.
It's the easiest and most enjoyable way to get across the news every day.
Want to get up to speed, daily? Subscribe now.