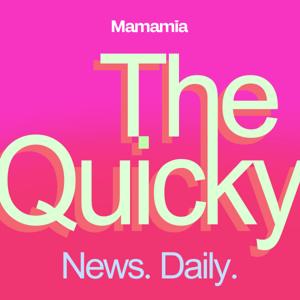 The Quicky
By Mamamia Podcasts
What's The Quicky about?
Do you find the news cycle overwhelming? Depressing? Confusing? Boring? Endless?
Then you need The Quicky. Mamamia's daily podcast that gets you up to speed on the top stories, then deep dives on one topic you want to know more about.
It's the easiest and most enjoyable way to get across the news every day.