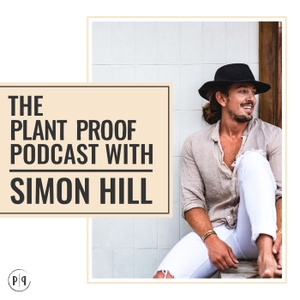 In Episode #122 I sit down with Dr Gemma Newman to chat about her new book 'The Plant Power Doctor' and the benefits of a plant-based approach.
Specifically we cover:
•Gemma's understanding of nutrition as a young doctor
•Nature versus nurture
•Plant-based versus vegan
•The advantages of a plant-based approach and what Gemma see's in her medical clinic
•Antioxidants
•Food and hormones (incl. thyroid health and PCOS)
•Role of dietary fats and hormones
•Organic versus conventional produce
•What Gemma eats in a day
•Insight into her new book The Plant Power Doctor
•and much more
Resources:
Order Gemma's new book here
Connect with us on Instagram: @plant_proof and @plantpowerdoctor
Order your copy of the The Proof is in the Plants here
Join me on the Journey Retreats plant-based retreat in April. Book your spot here
Want to support the show?
If you are enjoying the Plant Proof podcast a great way to support the show is by leaving a review on the Apple podcast app. It only takes a few minutes and helps more people find the episodes.
Simon Hill, Nutritionist, Sports Physiotherapist
Creator of Plantproof.com and host of the Plant Proof Podcast
Author of The Proof is in the Plants
Connect with me on Instagram and Twitter
Download my two week meal plan