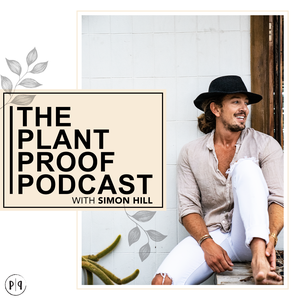 In Episode 66 I sit down with Adam Sud, a tremendously brave young man who turned his life around from the lowest of lowest by discovering out his true 'Why' and mastering the practice of self love. Adam's story is tremendously powerful and one that I feel incredibly privileged to be able to share with you.
Today Adam is helping save peoples lives across the world through his work with Whole Foods market, his public speaking and role as a Diabetes & Food Addiction Coach and upcoming clinical trial the 'INFINITE STUDY' exploring the effects of implementing a nutrient-dense diet and nutrition education in early addiction recovery.
In this episode we discussed:
• Adam's childhood
• His diagnosis with ADHD
• His disordered eating and subsequent weight gain
• How he felt being extremely overweight
• When he first heard about plant based nutrition
• The rock bottom time of his life
• His true 'why'
• Rehabilitation
• His journey to recovery and learning the art of self love
• Addiction versus dependency
• How he speaks to himself
• and much much more
I have no doubt in my mind that by the end of this conversation you are going to absolutely fall in love with Adam - it's impossible not to. I am incredibly grateful to call him a friend.
RESOURCES:
The INFINITE Study Go Fund Me Campaign
Adam's Instagram
If you enjoyed the episode and have a spare 1-2 minutes please leave a review on iTunes so the Plant Proof podcast ranks higher and becomes more discoverable for other listeners. And if you have any friends that you think will benefit from listening to this episode or any of the other Plant Proof episodes please share the link - together we can make this world a healthier place.
Currently, the Plant Proof podcast can be listened to on iTunes, Google Podcasts (note: use the google podcast app not google play), Spotify, Stitcher, Soundcloud or on the Plantproof.com directly. If you listen on iTunes be sure to hit 'subscribe'or 'follow' on Spotify so you are instantly notified when I release new episodes each week.
Of course, if you loved the episode. Share your feedback on social media and tag Adam (@plantbasedaddict) and myself (@plant_proof) - we'd love to hear from you!
Hope you enjoy the episode friends.
Simon Hill
Creator of Plantproof.com - your FREE resource for plant based nutrition information
Book coming out 2020 with Penguin (all proceeds being donated to charity)