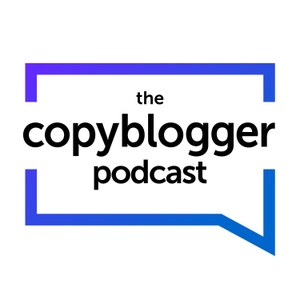 Hey everyone. Welcome to the Copyblogger Podcast.
My name is Tim Stoddart (@timstodz), thank you so much for joining me.
Today is an exciting day. After a year of hiatus, I am starting the Copyblogger podcast back up. We've had an exciting year with the launch of Copyblogger Pro. Our online business community is thriving and the results our members are seeing has been a priority.
In addition, we launched Digital Commerce Partners, which is an industry leading content and SEO agency, dedicated to help entrepreneurs market their products and make more money. Things are in full swing, and the time has come to bring back our podcast.
The Copyblogger podcast is returning with a familiar format. I will be interviewing the worlds most successful online entrepreneurs, and dissecting the tricks, habits and processes that has helped them establish profitable online businesses.
Each episode of the Copyblogger Podcast will be published on YouTube.
It's an exciting time for online entrepreneurship, and I can't be more excited about this week's guest.
My guest this week is Anne-Laure Le Cunff. She's the founder of Ness Labs, which is an online platform and dedicated to helping you build a lab for your mind with neuroscience-based content and conversations.
In this episode, Anne-Laure and I speak about her writing process and why she thinks Ness labs has been so successful.
We talk about her plans to grow an in person community, and why building her newsletter has been one of the best business choices she has made.
Anne-Laure is intelligent and honest. I had a great time speaking with her. She gives so many tips and pointers to help you become a better writer, a better marketer, and help you grow a bigger more profitable business.
With that, please help me welcome, Anne-Laure Le Cunff.
---
Send in a voice message: https://anchor.fm/copyblogger-podcast/message