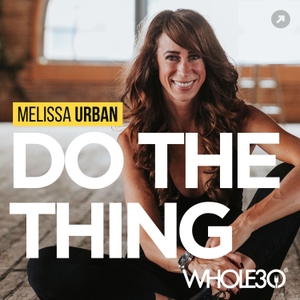 Jessamyn Stanley is an award-winning yoga instructor, intersectional activist, and author of 'Every Body Yoga.' She broke boundaries for plus size bodies with her February 2019 cover of Yoga Journal, and speaks across the country, advocating for body acceptance, female empowerment, and African American and LGBTQ inclusion. In this episode, we talk about why stillness is undervalued in today's modern world, why yoga is so impactful for releasing stored trauma and pain, and why pigeon pose makes us cry. Jessamyn also shares her own yoga evolution, from the physical to the mental and spiritual, and how her Underbelly app helps all bodies feel welcomed, accepted, and supported in their yoga journey.
Continue the conversation with me @melissau on Instagram.
If you have a question for Dear Melissa or a topic idea for the show, leave me a voicemail at (321) 209-1480.
Do the Thing is part of 'The Onward Project,' a family of podcasts brought together by Gretchen Rubin—all about how to make your life better.  Check out the other Onward Project podcasts—Happier with Gretchen Rubin, Side Hustle School, and Happier in Hollywood.
If you liked this episode, please subscribe, leave a 5-star review, and tell your friends to Do the Thing!