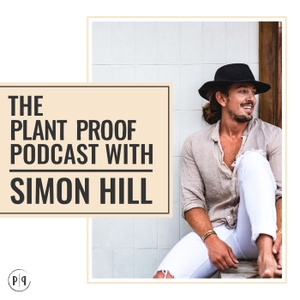 In episode #131 I sit down with Paul Degelder to talk about his journey to the military and near death shark attack experience in Sydney harbour back in 2009.
I hope you enjoy this episode.
Resources:
•Paul's website
•Paul's book - No Time for Fear: How a Shark Attack Survivor Beat the Odds
•Connect with Paul on Instagram
•The Dirt Down on Under on Instagram - Paul's new show with fellow diver and conservationist Julia Wheeler
•Shark Week
Support the show?
If you are enjoying the Plant Proof podcast a great way to support the show is by leaving a review on the Apple podcast app. It only takes a few minutes and helps more people find the episodes.
Simon Hill, Nutritionist, Sports Physiotherapist
Creator of Plantproof.com and host of the Plant Proof Podcast
Author of The Proof is in the Plants
Connect with me on Instagram and Twitter
Download my two week meal plan