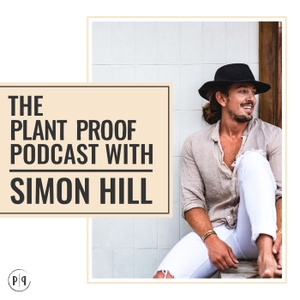 In Episode #146 we hear from Cardiologist Dr Rob Ostfeld on where we are going wrong with our diet and what changes we can make to improve our cardiovascular health.
Dr Ostfeld is the Director of Preventive Cardiology at Montefiore Medical Centre, Professor of Medicine at the Albert Einstein College of Medicine and a wealth of knowledge who we can count on for evidence-based recommendations to lower our risk of developing cardiovascular disease - the number one cause of death in the world. What foods should we eat more of? And what foods should we eat less of? All covered within this episode - along with much more!
Hope you enjoy this dose of wisdom.
Listen to the full episode from 2019 here.
Want to support the show?
If you are enjoying the Plant Proof podcast a great way to support the show is by leaving a review on the Apple podcast app. It only takes a few minutes and helps more people find the episodes.
Simon Hill, Nutritionist, Sports Physiotherapist
Creator of Plantproof.com and host of the Plant Proof Podcast
Author of The Proof is in the Plants
Connect with me on Instagram and Twitter
Download my two week meal planWant to support the show?