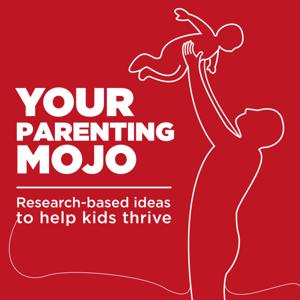 We've already covered a couple of episodes on sleep, including the cultural issues associated with sleep, then more recently we talked with Dr. Chris Winter about his book The Rested Child where we looked at sleep issues in older children.
But if you have a young child who isn't sleeping well, from the baby stage all the way up to about preschool, this episode is for you!  My guest is Macall Gordon, senior lecturer in the Department of Psychology at Antioch University Seattle, and who has studied young children's sleep for 20 years.  She's particularly interested in the intersection between children's temperament and their sleep, and how parents of the children she calls 'little livewires' can support these children so everyone gets more sleep.
If you have questions about sleep training - particularly when and how to do it - this episode is for you!
And if you're expecting a baby or have one under the age of one (whether this is your first or not!) you might be interested in the Right From The Start course, which is designed to help you get things right for you from the start.  We go in-depth on understanding topics like sleep, feeding, physical, mental, and emotional development, and more - both for baby and for you!
Get all the (research-backed, of course) information you need, plus a supportive community and four group coaching calls during the 8-week course.  Enrollment is open from April 3-13, and we start together on Monday April 18.  Click the picture below to learn more!
References:
Macall Gordon's website, Little Livewires
Adachi, Y., Sato, C., Nishino, N., Ohryoji, F., Hayama, J., & Yamagami, T. (2009). A brief parental education for shaping sleep habits in 4-month- old infants. Clinical Medicine & Research, 7(3), 85–92.
Blunden, S., & Baills, A. (2013). Treatment of behavioural sleep problems: Asking the parents. Journal of Sleep Disorders: Treatment and Care, 2(2).
Blunden, S., Etherton, H., & Hauck, Y. (2016). Resistance to cry intensive sleep intervention in young children: Are we ignoring children's cries or parental concerns? Children, 3(2), 8.
Bryanton, J., & Beck, C. T. (2010). Postnatal parental education for optimizing infant general health and parentinfant relationships. Cochrane Database of Systematic Reviews, 1, CD004068.
Byars, K. C., & Simon, S. L. (2016). Behavioral treatment of pediatric sleep disturbance: Ethical considerations for pediatric psychology practice. Clinical Practice in Pediatric Psychology, 4(2), 241.
Byars, K. C., Yolton, K., Rausch, J., Lanphear, B., & Beebe, D. W. (2012). Prevalence, patterns, and persistence of sleep problems in the first 3 years of life. Pediatrics, 29(2).
Chadez, L. H., & Nurius, P. S. (1987). Stopping bedtime crying: Treating the child and the parents. Journal of Clinical Child Psychology, 16(3), 212–217.
Coe, C. L., Glass, J. C., Wiener, S. G., & Levine, S. (1983).Behavioral, but not physiological, adaptation to repeated separation in mother and infant primates. Psychoneuroendocrinology, 8(4), 401-409.
Crichton, G. E., & Symon, B. (2016). Behavioral management ofsleep problems in infants under 6 months- -What works? Journal of Developmental and Behavioral Pediatrics, 37(2), 164–171.
Cutrona, C. E., & Troutman, B. R. (1986). Social support, infant temperament, and parenting self-efficacy: A mediational model of postpartum depression. Child...