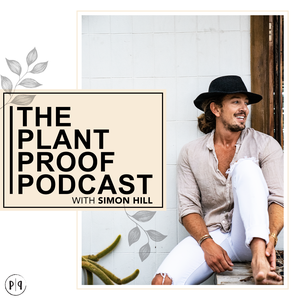 In Episode 69 I sit down with Red Bull athlete, Patrick Seabase, who cycles over mountain passes involving gruelling climbs and steep descents on a bike that has 1 gear and NO brakes often reaching speeds near 100 Km/hr (62 mph). Yes - mind blowing!
This is the first time Patrick has told his story on a Podcast - so I was very honoured to have him on the show and am incredibly grateful to have this platform to share our conversation with you.
In this Episode we cover:
• The type of bike he rides and what's unique about it
• Where Patrick grew up & what his life was like as a kid
• Being kicked out of home
• Why the passion for riding
• How his diet has changed over the years and why he was inspired to remove animal products from his plate
• The attraction to cycling the first mountain stage of the 1910 Tour de France in a single day
• What cycling means to him
• The concentration required to ride this bike and finding the flow state
• and much more
If you enjoyed the episode and have a spare 1-2 minutes please leave a review on iTunes so the Plant Proof podcast ranks higher and becomes more discoverable for other listeners. And if you have any friends that you think will benefit from listening to this episode or any of the other Plant Proof episodes please share the link - together we can make this world a healthier place.
Currently, the Plant Proof podcast can be listened to on iTunes, Google Podcasts, Spotify, Stitcher, Soundcloud or on the Plantproof.com directly. If you listen on iTunes be sure to hit 'subscribe' or 'follow' on Spotify so you are instantly notified when I release new episodes each week.
Of course, if you loved the episode. Share your feedback on social media and tag Patrick (@patrickseabase) and myself (@plant_proof) - we'd love to hear from you!
Hope you enjoy the episode friends.
Simon Hill
Creator of Plantproof.com - your FREE resource for plant based nutrition information
If you want to receive FREE nutritional information to your inbox subscribe to the Plant Proof Newsletter
Book coming out 2020 with Penguin (all proceeds being donated to charity)