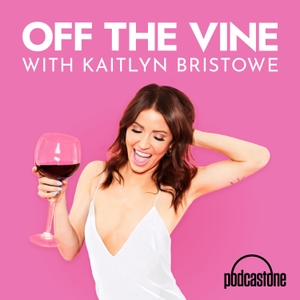 Kaitlyn sits down for a fun conversation with good friend and former bachelorette Jillian Harris. They're talking love and answering questions like: Do all couples have the same arguments about cleaning dishes? Are men mostly the defensive ones in the relationship? Plus Jillian just hit one million followers on Instagram and shares her secrets on how to boost your following. Kaitlyn and Jillian talk about past Bachelor cast mates and Jillian dishes on a not so flattering story about Ed Swiderski. And what do you get when you take Jillian, her mom & Oprah on a cruise ship? The most amazing story ever! Pour a glass and listen to this podcast right now!
Thanks to our sponsors:
Quip= Go to GET QUIP.com/VINE right now, you can get your first refill pack for FREE.
Raycon Earbuds= Go to BUYRAYCON.com/VINE to get 15-percent off your order.
Honey= Get Honey for FREE at JOINHONEY.com/VINE
Spa Finder= visit Spafinder.com/VINE to take 12% off $50+ OR use promo code Vine at checkout.
Blue Apron= Get $60 off when you visit BLUEAPRON.com/OFFTHEVINE.
TrueCar= A better way to sell or trade-in your car.