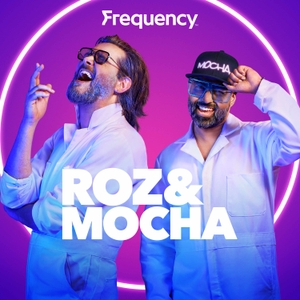 Johnny Depp School Of Acting, Raptors ASMR & Tony Hale Chats Toy Story 4!
06.14.2019 - By Roz & Mocha
Happy Birthday Damnit Maurie! Maurie was so convinced Roz & Mocha would forget that he wrote birthday cards for them to read to him! Question on his family's plastic use leaves Justin Trudeau tongue tied! When asked by a reporter what he and his family does to cut back on plastics, Justin Trudeau's answer was all over the place! "We, uh, have, uh, recently switched to drinking, uh, water bottles out of...water out of, uh…" was just a part of it! We'll open up the Johnny Depp School of Acting to celebrate the 26th anniversary of the movie Jurassic Park! Maurie partnered with "Men's Health Week" and posted a photo on IG, for every like he got he said he would drink 1 ml of gravy… It got over 1700 likes!! Plus, to calm us with all the Raptors stress Angelina joins us to do some ASMR. And, VEEP star Tony Hale was here to chat about his role as Forky in Toy Story 4!