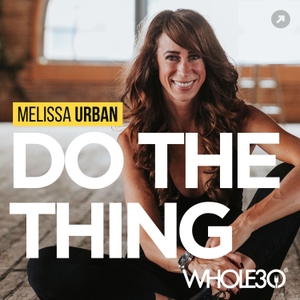 Dr. Vickie Bhatia (she/her) is a licensed clinical psychologist and Whole30 Certified Coach who helps her patients improve mood, overcome fear and anxiety, increase self-worth and connection, and handle emotions in a healthy way. She's also a self-proclaimed recovering perfectionist—something we have in common. I used to think about perfectionism as one of my best personality traits. So why did striving for perfection feel so lonely, painful, and exhausting? Today we discuss the dark side of perfectionism—how it impacts our fears, self-talk, careers, and relationships; the difference between striving for excellence and perfectionism; how to spot your perfectionist tendencies in the wild; and techniques to help you look beyond your drive for perfection and start showing up authentically.
For show notes visit:  whole30.com/podcast 
Continue the conversation with me @melissa_hartwig on Instagram. If you have a question for Dear Melissa or a topic idea for the show, leave me a voicemail at (321) 209-1480. Do the Thing is part of 'The Onward Project,' a family of podcasts brought together by Gretchen Rubin—all about how to make your life better.  Check out the other Onward Project podcasts—Happier with Gretchen Rubin, Side Hustle School, and Happier in Hollywood. If you liked this episode, please subscribe, leave a 5-star review, and tell your friends to Do the Thing!