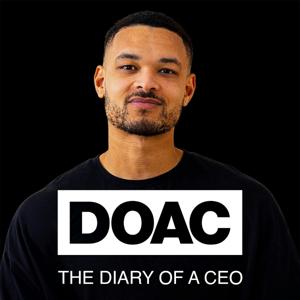 In these 'Moment' episodes of my podcast, I'll be selecting my favourite moments from previous episodes of The Diary Of A CEO.
It's fair to say that most people possess ambition, yet almost all of those people fail to turn it into the required action to achieve. So it begs the question, why do we fail to act upon our ambitions?
I put this question to the World Leading Psychologist and High Performance Coach Jamil Qureshi. Not only is his answer incredibly compelling, but it could be the key to unlocking your full potential.
Episode 61 - https://g2ul0.app.link/3m9ExluWnjb  
Jamil:
https://twitter.com/jamil_qureshi?lang=en 
https://www.linkedin.com/in/jamil-qureshi-494661a/?originalSubdomain=uk