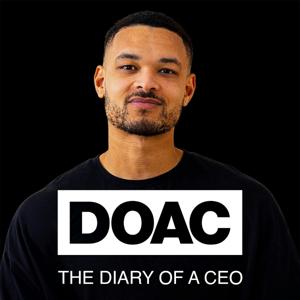 In these 'Moment' episodes of my podcast, I'll be selecting my favourite moments from previous episodes of The Diary Of A CEO.
Everyone wants to find success, achieve their dreams and fulfil their own potential, so why do some act and others not? 
Matthew Syed is a world leading mindset expert who can answer this very question. In this moment clip, Matthew explains the psychological reasoning between what separates those who succeed and those who don't and shows us exactly how we can fulfil our true potential. 
Episode 84 - https://g2ul0.app.link/fJMwfHFJWjb
Matthew:
https://twitter.com/matthewsyed
https://www.instagram.com/matthewsyed...
https://www.matthewsyed.co.uk/