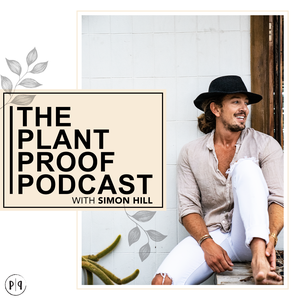 Episode 48 with Tess Begg is perhaps one of my favourite conversations to date. Tess is in her early 20's and isn't afraid to tell it how it is. Her life so far has been anything but rosy and I love the fact she owns these hardships and openly talks about how they led her to where she is now. In this episode Tess speaks candidly about how she navigated her way through through her teenage years and despite having instability at home and getting caught up in the wrong social circles was able to seperate her true values & beliefs from those 'handed' to use by society.
⠀⠀⠀⠀⠀⠀⠀
Specifically we covered:
•Where Tess grew up
•What family life was like and her childhood diet
•What her teenage and high school years were like
•Hanging out in the wrong crowds
•Smoking and drugs
•Why she transitioned to a vegan diet
•What her vegan diet was like initially and how it has changed
•Blood test results
•Supplements with some specifics around Iron, B12 and Iodine
•Why Tess creates content for social media
•How long it takes her to create content
•Generating an income from social media
•Her thoughts on separating social media from her own personal life and 'offline time'
•Tess' vegan treat business
•What Tess would like to do in the future⠀⠀⠀⠀⠀⠀⠀
If you haven't connected with Tess you can find her on Instagram and You Tube - her posts are sure to provide you with further inspiration for the plant based meals you create at home!
Resources:
Want to know more about supplement and blood tests? Read the below blogs at plantproof.com
•Blood Tests
•Supplements & Nutrients
If you enjoyed the episode and have a spare 1-2 minutes please leave a review on iTunes so the Plant Proof podcast ranks higher and becomes more discoverable for other listeners. And if you have any friends that you think will benefit from listening to this episode or any of the other Plant Proof episodes please share the link - together we can make this world a healthier place.
Currently, the Plant Proof podcast can be listened to on iTunes, Google Podcasts (note: use the google podcast app not google play), Spotify, Stitcher, Soundcloud or on the Plantproof.com directly. If you listen on iTunes be sure to hit 'subscribe'or 'follow' on Spotifyso you are instantly notified when I release new episodes each week.
Hope you enjoy the episode friends.
Simon Hill
Creator of Plantproof.com - your FREE resource for plant based nutrition information