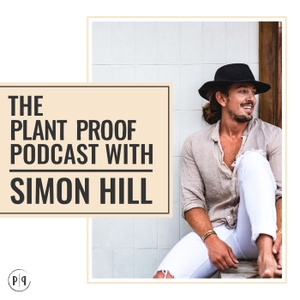 In Episode 105 I sit down with Ryland Engelhart and Finian Makepeace from Kiss the Ground to talk continue with this theme of how our food system, and food choices, are affecting the health of our planet.
In this episode we cover:
•What regenerative agriculture is
•How it differs from sustainable, organic and biodynamic farming practices
•The problem with industrial agriculture
•Why tilling is a problem
•Cover crops and carbon sequestration
•Holistic grazing including White Oak Pastures
•Dietary shifts
•Why it's so crucial we change the way we farm
•and much more
Resources:
Black Lives Matter movement
•Teaching children about racism
•How we can support the black lives movement
Related to this episode
•Paul Hawken and Katharine Wilkinson report Drawdown in 2017 - solutions to reverse global warming
•Rich Roll's podcast with Paul Hawken on climate change
•FCRN Grazed and Confused report - a detailed report on holistic grazing and climate change
•Cafe Gratitude & Gracias Madre - Ryland's restaurants
•How wolves change rivers video
•Kiss the Ground website
•The Soil Story by Kiss the Ground
Simon Hill
Creator of Plantproof.com - a free resource for plant based nutrition information
If you want to receive FREE nutritional information to your inbox subscribe to the Plant Proof Newsletter. I will only email you when I have something valuable to share with you (brand new scientific research broken down, why consuming enough iodine is so important etc)
My book is coming out February 2021 published with Penguin - I cannot wait to share with you (all revenue I receive is being donated to charity). In the lead up the launch I am going to use this newsletter a lot more with loads of free information each month to help you better optimise your diet.