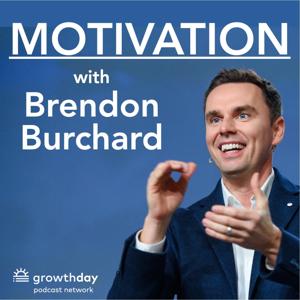 The hustle and grind of our lives and events around the world can oftentimes impact our good intentions of building and maintaining a vibrant spirit. In this episode, Brendon walks you through a few tips and perspectives in order to build and maintain high spirits even in the hardest times. "Spirit is that sense of a deeper connection to the world and the things around us. For some people, it's an intuitive connection and for others, it's a real physical vibrant feel to the energy of the earth."
If you'd like some guidance on revitalizing your spirit, this episode is for you!
1. Get the GrowthDay app for all your personal development in one place:  https://growthday.com
2. Read my bestselling book, High Performance Habits: https://amzn.to/2vhf82C
3. Get the High Performance System online (the full course and assessment!): https://www.growthday.com/hps-v4
4. Follow me on Instagram: https://www.instagram.com/brendonburchard
5. Text me at 1-503-212-6125!