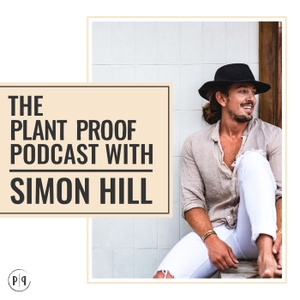 In episode #118 I sit down with James Stanton-Cooke, or Jimmy Halfcut as he goes by, to talk about the current climate conversation here in Australia and what his organisation Halfcut are doing to help mitigate climate change and protect our future.
Specifically we cover:
•The big scrub rewilding project
•The PSS challenge
•What divesting means and why it's important
•Investing with companies doing good (E.g Enova Energy and Bank of Australia)
•Protecting the Daintree Rainforest - updates on the success so far and Halfcut's goals looking forward
Resources:
•Halfcut Website
•Donate to Halfcut
•Triple Switch - Switch your banking, energy and super partner here.
My Book:
My new book The Proof is in the Plants is out May 4th. Preorder your copy here.
Want to support the show?
If you are enjoying the Plant Proof podcast a great way to support the show is by leaving a review on the Apple podcast app. It only takes a few minutes and helps more people find the episodes.
Simon Hill, Nutritionist, Sports Physiotherapist
Creator of Plantproof.com and host of the Plant Proof Podcast
Author of The Proof is in the Plants
Connect with me on Instagram and Twitter
Download my two week meal plan