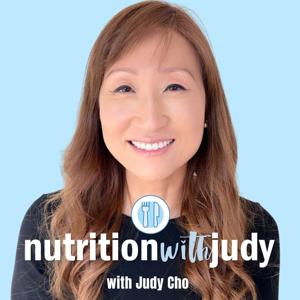 165. 300+ Episodes Recorded – Steps to Improve Your Life – Vaughn Kohler
03.21.2022 - By Nutrition with Judy
So excited about this conversation with Vaughn Kohler. We discuss how to overcome struggles in life, how to be successful, and how to keep fighting. I hope that this interview shares a lot of tactical ways that you can heal and be successful in this world. Vaughn and Andy Frisella were instrumental while I was writing Carnivore Cure and I hope that this conversation brings you further hope and healing. 
Vaughn Kohler is a writer, speaker, and consultant who currently lives in Manhattan Kansas. From 2015-2019, he served as co-host for The MFCEO Project, one of the top-rated business and success podcasts in the world.
Vaughn is the author of Sacred Drive, Biblical Principles for Pursuing Your God-Given Potential, and runs a group program called Empowered Fellowship.
He also co-wrote a Children's books series called Otis and Charley, helping children learn values, mindset, and grit at a very young age.
We discuss the following:About Vaughn KohlerThoughts on co-hosting the MFCEO podcast3 keys to be successfulThoughts on #75Hard and how to keep goingHow to overcome struggles in lifeTips for people who are strugglingCommon traits with people who are strugglingThe dichotomy between making money and helping peopleBad ambition vs holy ambitionStory about his grandfather and God's graceEmpowered FellowshipOtis and Charley book seriesLife tips to peopleWhere to find Vaughn Kohler____
RESOURCESWebsite: https://vaughnkohler.com/Instagram: www.instagram.com/vaughnkohler/Empowered Fellowship Instagram: www.instagram.com/empoweredfellowshipusa/Sacred Drive book: https://amzn.to/3KxOUNwOtis and Charley book series: https://amzn.to/3KwX08REmpowered Fellowship Community: https://joinempoweredfellowship.com/Faith-Based Coaching: https://vaughnkohlercoaching.com/____ CHECK OUT MY BOOK, Carnivore Cure SIGN UP FOR MY WEEKLY NEWSLETTER _____  ADDITIONAL RESOURCES Nutrition with Judy Articles Nutrition with Judy Resources Cutting Against the Grain Podcast _____  FIND ME