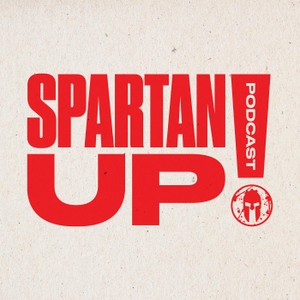 Spartan Up! - A Spartan Race for the Mind!
By Joe De Sena CEO & Founder Spartan Race
What's Spartan Up! - A Spartan Race for the Mind! about?
Chasing the secrets to success
Spartan Race founder & CEO and NY Times best-selling author Joe De Sena travels the globe seeking and answers from experts like Sir Richard Branson, Steve Pressfield, Barbell Shrugged, and many more. Joe's interviews with authors, academics, athletes, adventurers, CEOs and thought leaders will shift your thinking, make you laugh and and give you the tools you need. He's on a mission to find the secrets to success in all aspects of life. Not only does Joe interview epic people, he has brought together an amazing panel to break down and analyze every aspect of these interviews. We give you the ultimate blueprint and action steps to assimilating these powerful conversations into your own life.