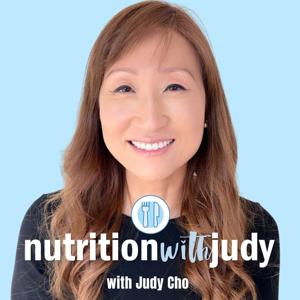 149. Surviving Mold - Chronic Inflammatory Response Syndrome (CIRS) - Dr. Ritchie Shoemaker
12.16.2021 - By Nutrition with Judy
I had an opportunity to sit down with Dr. Ritchie Shoemaker and we talked about Chronic Inflammatory Response Syndrome.
Dr. Shoemaker has devoted his career to unveiling the complexities of Chronic Inflammatory Response Syndrome—caused by exposure to damp buildings, cyanobacterial blooms, dinoflagellates, spirochetes, apicomplexans, and recluse spiders: among others.
Dr. Shoemaker began the first biotoxin illness practice in the US in 2002 and has treated over 10,000 patients with CIRS illnesses. His non-profit research group, the Center for Research on Biotoxin Associated Illnesses, has raised over $2,000,000 for private funding of academic research. As a medical expert, Dr. Shoemaker has testified in over 200 cases.
If you haven't already done so,  we recommend you listen to the introduction to CIRS episode first.
Not Getting Better with Diet? You might have Chronic Inflammatory Response Syndrome (CIRS)
01:45 All about Dr. Ritchie Shoemaker
05:21 The impact of biotoxins in inflammatory response of our system
09:55 Mitochondrial Function
12:45 How can people get affected by some type of biotoxin?
16:19 Metabolic phase
18:18 Hippocampus
20:38 How do you know if you have CIRS?
24:40 Shoemaker's protocol
32:00 What to do if you suspect you're suffering from CIRS?
39:58 Case study: MARCoNS, high TGF-Beta 1, low MSH, and no haplotypes
41:23 Imbalanced markers
46:39 MARCoNS
47:33 Exposed to a toxin again after getting better
50:10 Normal immune response
51:38 Recommended Tests
53:11 Low Amylose Diet
53:41 Resources
_____
RESOURCES
- Dr. Ritchie Shoemaker's website: https://www.survivingmold.com/
- Books: https://www.survivingmold.com/store1/books
- NwJ CIRS Informational Testing PDF: https://nutritionwithjudy.com/wp-content/uploads/2021/12/NwJ-CIRS-Informational-Testing-Dec-2021.pdf
____ CHECK OUT MY BOOK, Carnivore Cure SIGN UP FOR MY WEEKLY NEWSLETTER:  _____  ADDITIONAL RESOURCES Nutrition with Judy Articles Nutrition with Judy Resources Cutting Against the Grain Podcast _____  FIND ME