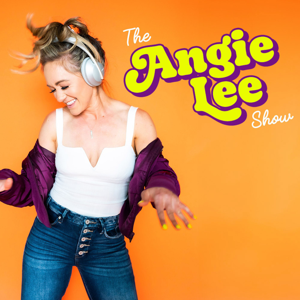 The Angie Lee Show - Ready Is A Lie
By Angie Lee
What's The Angie Lee Show - Ready Is A Lie about?
Meet Ang. Your bff who's obsessed with helping you own your weird, hack your wellness + start before you're ready.
This show is for the girl who doesn't play by the rules. She's multi-passionate. She's curious. She doesn't dim down her magic. She's a dreamer. She's unapologetically herself.
From entrepreneurship to mental health to ADHD to her top wellness hacks... Angie is answering your juicy questions on all things business, branding, biohacking & (soon) babies!
She has no time to be anyone but herself —which is exactly what you want from a bestie. Prepare to laugh your socks off as Angie teaches you her best hacks for wellness + chasing your poop-your-pants scary dreams.
If you feel a dream stirring in your soul that you just can't shake (& it's not a fart), welcome home. Grab a matcha & let's get weird.
www.AngieLee.com
@AngieLeeShow