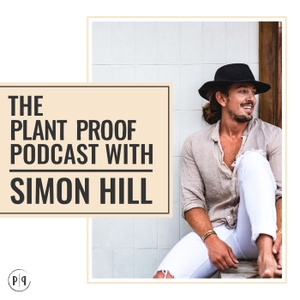 In Episode 115 I sit back down with Thomas King, the Founder and CEO of Food Frontier, a not for profit organisation that is helping build the future of protein in Australia.
In this episode we cover:
•Findings from a new report food Frontier performed on the healthfulness of Plant Based Meats
•Cellular agriculture - what it is, how it works and companies in this space in Australia.
•Why growth of these industries is important - the problems they are solving.
•How these industries have changed in the past few years including - for example new legislation in Singapore which will see the first cellular agriculture products on shelves available to consumers.
•And much more
Resources:
•If you enjoy this topic you will also want to listen to Episode #109 with Bruce Friedrich
•Food Frontier reports
•Supporting Food Frontier
•Food Frontier on Instagram
•Food Frontier on Twitter
•Cellular agriculture companies in Australia:
•A few of the Australian companies in this space - Vow, Change Foods, Heuros & Cass materials
•Perhaps the largest cellular agriculture company in the world - Memphis Meats
Want to support the show?
The single best way you can support the show is by leaving a review on Apple podcast app - it only takes a few minutes and would be much appreciated. Thanks in advance.
Hope you enjoy this episode.
Simon Hill, Nutritionist, Sports Physiotherapist
Creator of Plantproof.com and host of the Plant Proof Podcast
Author of The Proof is in the Plants
Connect with me on Instagram and Twitter
Download my two week meal plan