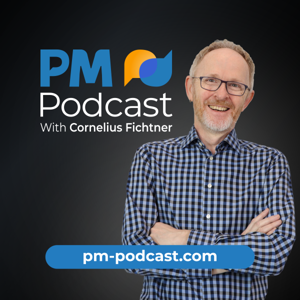 The Project Management Podcast
By Cornelius Fichtner
What's The Project Management Podcast about?
Welcome to the top-rated project management podcast. Expert interviews, good practices and new developments in the field of project management, all tied together by our goal to give you the skills you need to stay in demand as a project manager.
Your host, Cornelius Fichtner, PMP, CSM, interviews project management practitioners from around the world to learn what makes them and their projects successful. Each podcast episode includes actionable tips and advice for beginners and experts to help you apply good practices and the latest thinking to your projects right now.
Subscribe now to discover why so many project managers from around the world rely on The Project Management Podcast™ to understand how project management shapes the business world of today and tomorrow.
Find us on the web at http://www.pm-podcast.com or send your emails to [email protected].
The Project Management Podcast™ is a trademark of OSP International LLC. All other trademarks mentioned are the property of their respective owners. Copyright © 2005 - 2020 OSP International LLC. All rights reserved.