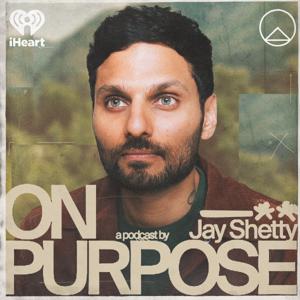 Arianna Huffington ON: How Setting Small Micro Habits Can Help Combat Burnout and Exhaustion
03.29.2021 - By On Purpose with Jay Shetty
You know and love this podcast. Jay's exclusive Genius workshops and meditations take your well-being to the next level. Try them today at https://shetty.cc/OnPurposeGenius 
During times like these, we need to access the best in us. When we are exhausted and running on empty, we are the worst version of ourselves. But Arianna Huffington is on a mission to push back against Burnout Culture and to set a new metric for success: thriving.  
On this episode of On Purpose with Jay Shetty, Jay speaks with Arianna Huffington about steps we can take in our personal and professional lives to thrive even in the thick of challenges. 
Check out Your Time to Thrive by  Marina Khidekel, the newest book from Thrive Global.