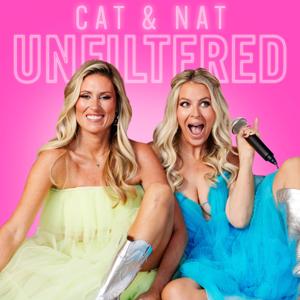 Cat & Nat Unfiltered
By Cat & Nat
What's Cat & Nat Unfiltered about?
Cat & Nat are two moms/women trying to not live in the confines that society puts on them. As they debunk the myths, challenge the scripts and give women (and men) the freedom to say f*ck it. 
Through BFF conversations that everyone is thinking about but no one is talking about on Tuesdays, guest interviews on Thursdays and non traditional "Sex Fridays", Cat & Nat take this podcast to a whole new level of f*ck it, inspiring their listeners to find themselves, their true selves. Not the ones sold by motivational speakers but the self that tried daily, sometimes nailing it and sometimes failing it.
Welcome to the brand new season of Cat & Nat Unfiltered, the Podcast! Hosted on Acast. See acast.com/privacy for more information.