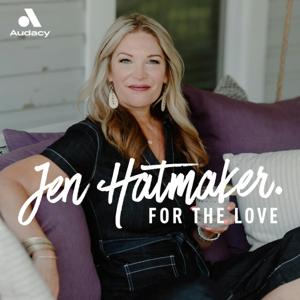 For The Love With Jen Hatmaker Podcast
By Jen Hatmaker
What's For The Love With Jen Hatmaker Podcast about?
Welcome to the For the Love Podcast community.
New York Times Bestselling author Jen Hatmaker's life's work is to lead and serve women as they genuinely show up for their own lives. In these conversations we need not fear the truth, or hard questions, or spiritual curiosity, or challenging unjust systems; that is literally why we are here, and we're so glad you've joined us.
We believe women living in freedom are the answer to all that ails society. When we are exactly who we are, how we are, where we are, as we were always meant to be, women are the 8th wonders of the world.
For the love of all that is good, right, wrong, hard, fun, perplexing, wondrous and thought-provoking, Jen's here for it all with eye-opening conversations with some of the best people on earth.