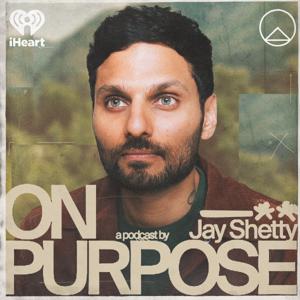 4 Reasons We Try To Change Others And How To Cultivate Tolerance, Patience, Compassion Instead
05.28.2021 - By On Purpose with Jay Shetty
Have you ever wished you could change someone in your life? Have you tried changing someone to fit your ideals and beliefs? If so, have you succeeded? Did it make you happy?
It's frustrating to try and change someone who isn't willing to change, especially when your circumstances aren't helping. This will only trigger stress and anxiety, and will continuously deplete your inner peace and compassion.
In this episode of On Purpose, Jay Shetty discusses why we should stop trying to change others and instead, focus on loving ourselves through cultivating patience, tolerance, and compassion.
Key Takeaways:
01:29 Have you tried changing someone in your life?
02:25 Top 3 reasons couples fight: money, sex, children
03:36The reasons why we try to change others
05:08 In trying to positively impact the world, we are changing ourselves
05:45 3 things that happen when we try to change people
08:01 Reason #1: We care more for comfort than change
12:52 Reason #2: We can't understand others because of own narrow thinking
15:20 Reason #3: We think we are always right
18:04 Reason #4: We don't understand the value of diversity
20:40 Change and the motivation to change are an inside job
Like this show? Please leave us a review here - even one sentence helps! Post a screenshot of you listening on Instagram & tag us so we can thank you personally!
Achieve success in every area of your life with Jay Shetty's Genius Community. Join over 10,000 members taking their holistic well-being to the next level today, at https://shetty.cc/OnPurposeGenius