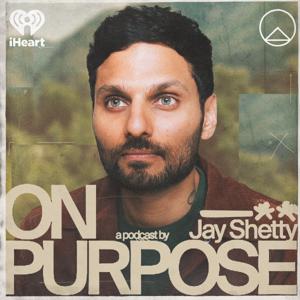 4 Signs You're Struggling With Hidden Trauma and 6 Powerful Steps to Start Healing Yourself Naturally
04.23.2021 - By On Purpose with Jay Shetty
On Purpose has been nominated for a Webby Award - help us win by voting NOW!
https://vote.webbyawards.com/PublicVoting#/2021/podcasts/general-series/health-wellness
Chances are you'll experience trauma at some point in your life, we all have: a breakup, difficult parents, injuries, or disease.
But the emotional effects of trauma do not have to last forever. The memory of the traumatic events fades over time, leaving you with deep-rooted negative feelings you may not even realize you have.
In this episode of On Purpose, Jay Shetty uncovers the common signs of hidden trauma & shares a few powerful steps for becoming a stronger you.
Like this show? Please leave us a review here - even one sentence helps! Post a screenshot of you listening on Instagram & tag us so we can thank you personally!
Episode Resources:
Jay Shetty | Instagram
Jay Shetty | Facebook
Jay Shetty | YouTube
Jay Shetty | Website
Achieve success in every area of your life with Jay Shetty's Genius Community. Join over 10,000 members taking their holistic well-being to the next level today, at https://shetty.cc/OnPurposeGenius