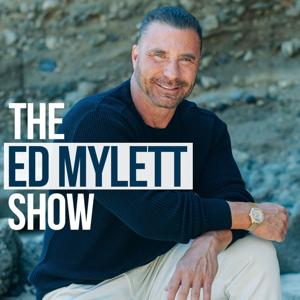 So how do you overcome self doubt?
How is it that one man has dominated in multiple areas of his life over such a long and sustained period of time ?
Are you curious to know the type of MINDSET it takes to succeed in all different areas of life all at one time?
How to literally become one of the most successful people on planet earth today?
Do you want to know how to better manage your TIME AND ENERGY so that you can bring tremendous FOCUS to your work?
When you find out about some of his accomplishments, you'll understand why I'm so excited to hear what Michael Strahan has to say.
He starred as a defensive end for the New York Giants for 15 years, setting the single season sack record of 22.5 sacks in 2001, helping the Giants win a SUPER BOWL in 2007 leading to his induction into the Football Hall of Fame in 2014. With his natural CHARISMA, he made the jump into television, first co-hosting a pair of shows with Kelly Ripa before joining Good Morning, America full-time in 2016.
And that only scratches the surface of all that Michael has done.
You're going to learn about the value of a GREAT WORK ETHIC and why that is what makes all other things possible. Michael made up his mind early this would be one of the cornerstones to becoming the BEST POSSIBLE VERSION of himself.
Like many of you, believe it or not Michael has also struggled with self-doubt. He offers simple but EFFECTIVE ways he continues to push through it, and how you can, too. You'll also learn about ways to combat imposter syndrome that many of us fight through as well.
We also touch on how to be NATURAL, grow your CONFIDENCE, generate POSITIVE ENERGY, and LEAVE JEALOUSY BEHIND to achieve success. Not easy skills to master, but so essential if you want to follow the same path as Michael.
One of Michael's greatest pieces of WISDOM is simple, but so powerful.
"SUCCESS IS MEANT TO BE SHARED."
Let that sink in because it's great advice every one of us can use and put into practice.
Michael Strahan is one of the most HUMBLE people I've ever interviewed.
You will enjoy this week's show as much as I enjoyed taping it.