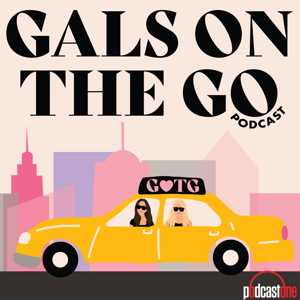 sunday scaries, overthinking + how to manifest a good week!
01.18.2022 - By Gals on the Go
Brooke and Danielle are getting into some highly requested topics today!  The gals discuss how to handle the sunday scaries, how to deal with overthinking, and best tips to manifest a good week ahead!  The gals also discuss a recent double date they went on, and Danielle shares about her trip to Indiana to see the dawgs win.  Be sure to tag @galsonthegopodcast in your listening selfies/stories!
SHOP GOTG MERCH! https://fanjoy.co/collections/gals-on-the-go
GOTG YouTube Channel (watch full episodes with video!)  https://www.youtube.com/channel/UCkCy3xcN257Hb_VWWU5C5vA  
Gals On The Go Instagram https://www.instagram.com/galsonthegopodcast/  
Brooke's Youtube Channel https://www.youtube.com/brookemiccio  
Brooke's Instagram https://www.instagram.com/brookemiccio/  
Danielle's Youtube Channel https://www.youtube.com/c/daniellecarolan  
Danielle's Instagram https://www.instagram.com/daniellecarolan/  
Business Inquires Can Be Sent to: [email protected]